The Brandywine Health Foundation will be holding a Youth Mental Health First Aid community training on Saturday, November 15, 2014 at the Marriott in Coatesville from 8:30 am - 5:30 pm. Mental Health is a fundamental part of our overall health and well-being, and mental health concerns affect virtually every family in America.
Do you live or work in the greater Coatesville area? If so, register today for this life changing training and become certified as a Youth Mental Health First Aider.
Youth Mental Health First Aid (YMHFA) is a new public education program designed to teach everyday citizens the needed skills to help teens struggling with mental health concerns or facing crises. In 8 hours, participants:
1. Learn the risk factors, the warning signs and the impact of mental health concerns;
2. Practice the Mental Health First Aid action plan; Learn local resources for mental health and
substance abuse treatment;
3. Receive a comprehensive, user-friendly 212-page manual;
4. Become a Certified Youth Mental Health First Aider and;
5. Participate in West Chester University's evaluation impact of YMHFA training.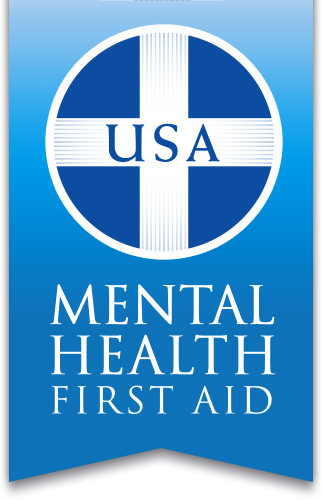 Register today for this FREE community training!
Saturday, November 15, 2014
8:30 a.m. (prompt) to 5:30 p.m.
Check in at 8 a.m. • Breakfast & Lunch provided.
The Courtyard Marriott
600 Manor Road, Route 82 • Coatesville, PA
Participants MUST attend the entire session to receive certification.
Space is limited!!
To register, contact Dana Heiman, 610.380.9080, x102. Click here for the flyer!
Presented by: Chester County MHIDD, Child Guidance Resource Centers, The COAD Group and
The National Council on Behavioral Health